Rainbow Songs® for Children
3-5 years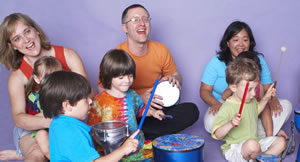 One of the exciting things that the three year old child can begin to do is to learn through games.
In this program we introduce many singing games that teach musical, social and cognitive skills. In the disguise of games, children can learn to perform more and more complicated rhythmic skills.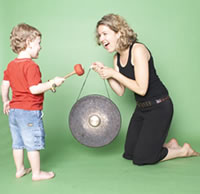 Through the use of special instruments designed for early childhood, you and your child will be introduced to ensemble playing. This important musical skill teaches the participants to cooperate with each other to make music together.